Portrait Sessions Styling Guide
Portrait Sessions Styling Guide is handy guide to help you plan your outfit and colour choices for your Portrait Session.
Family Portrait Sessions are a lovely way to gather everyone together and capture time spent as a family. We are always asked which colours and styles work best for a photoshoot. In general we always advise our clients to wear what they are happy and comfortable in. Looking super relaxed and at your best will make you feel more comfortable during the session whether you choose a simple, comfortable look or a more formal style to mark a special occasion. 
Avoiding prints that are too busy will help to keep the look of your final images clean and fresh. This guide will offer some tips on what to wear and some examples of previous Family Portrait Sessions from our studio. 
Blues and Whites
Classic colours such as blue and white always work really well and retain that fresh feeling for years to come. Blue and white suit almost all skin tones. Adding in some cream instead of white can also soften the look ever so slightly. Combining different shades of blue within this look can create a beautiful, tonal look. Everyone barefoot like in this example creates a really nice, relaxed image too.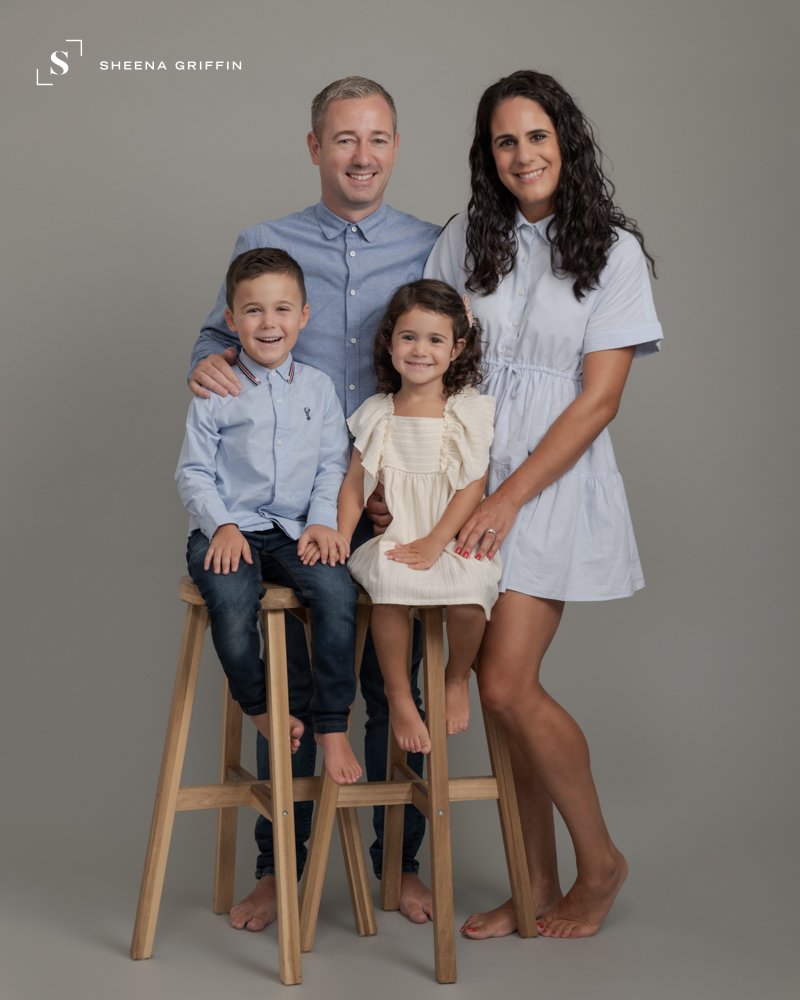 Neutral Earthy Tones
Another option that works beautifully is to combine neutral, earthy tones and colours for a soft, timeless look . Cream, beige and green with denim creates a delicate and comfortable image.  

Red and Green  
This is a really lovely example of a festive colour option that can suit the whole family. Merry reds mixed with earthy green and deep blue compliment each other beautifully.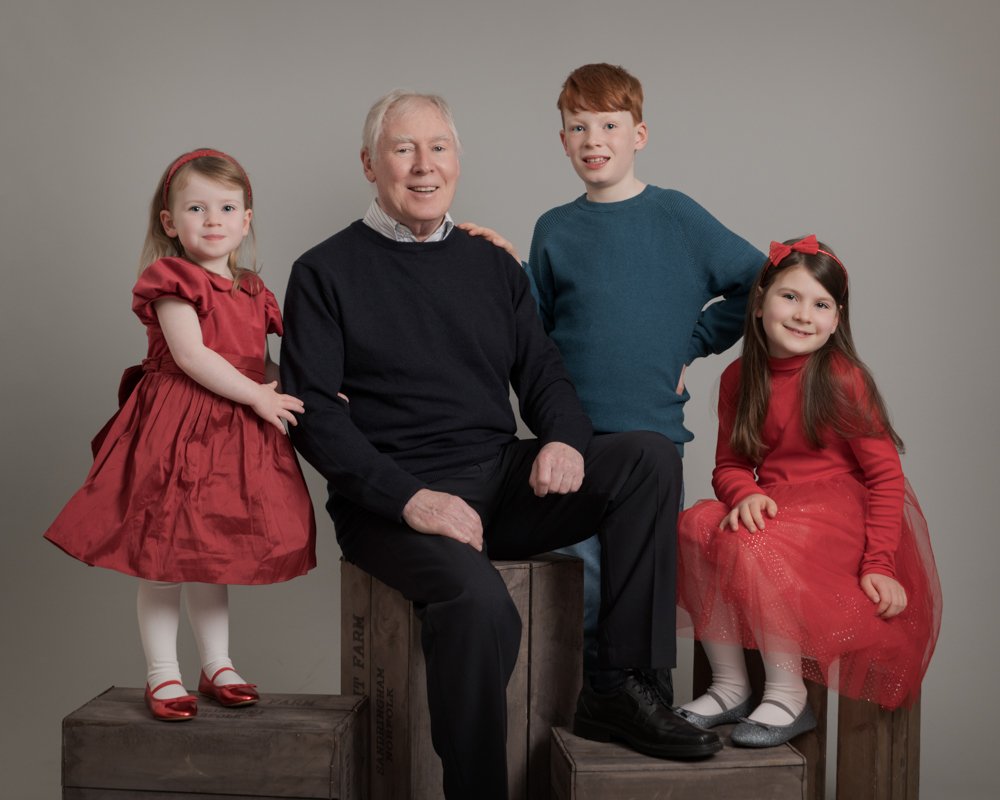 Outdoor Portrait Sessions
If you have booked an Outdoor Portrait Session with us please come prepared for changing weather. Alternative footwear is a great idea if we need to walk a bit to get to your chosen location, along with a rain coat and umbrella just incase!
What to bring with you?
If you are unsure about what to wear on the day please feel free to bring 1 or 2 options with you and we can help advise what will work best. 
Included below are some other examples of Family Portrait Sessions with some beautiful styling options.